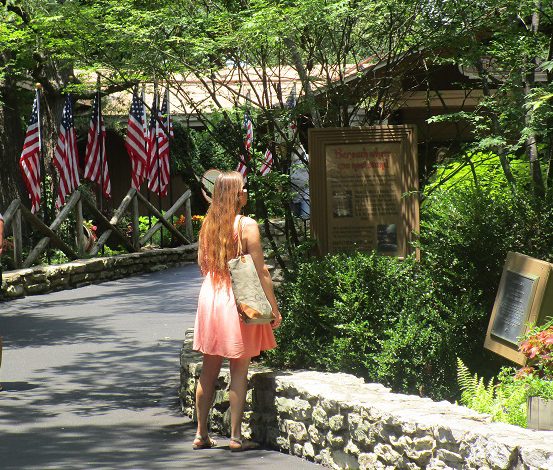 Enjoy summer family activities with these tips for older adults!
Like me, you probably slowed a bit; perhaps you can't participate in everything, but there is hope if you lower the barriers and plan ahead.
Six years ago daughter Laura and I trudged Branson Hills exploring every corner of Silver Dollar City's Theme Park. As she vacationed this week from California, it was the one thing she asked to do again.
She, more agile and fit as ever; and me, not so much! Health issues, weight, and inactivity had taken their toll. So, while I dreamed big dreams for the day, I knew it would not happen. Well, at least not in the way it did years ago.
God provided great weather for the most fantastic summer family time ever because we went prepared. I trust these helpful tips will help you survive theme parks and other summer family activities as your personal lifestyle and abilities change.
Be honest with yourself and your family. Plan to go, but go with a plan. Picture yourself in that situation; what can you do? What do you need? Rent a scooter? Bring a walker or cane? Extra water or ready snacks? Medicines? Clothing?
Know your limitations. Your personal enjoyment (survival) will depend largely on knowing your limitations. If you barely motivate your local grocery once a week, don't expect to do more walking in a busy theme park.  (Check out the park website and you'll quickly understand #3 below.)
Set your boundaries early. If you are familiar with the venue, think about what you can actually do and enjoy. Realize the entire park may not be an option for you. Laura and I sat together on a shaded bench just inside the park gate. As we sipped on a cold drink. I told her which part I could do comfortably; and where I could be found. She was free to explore and enjoy hours of fun and shopping.
Find a few things you can do together. Laura joined me singing hymns in the Old Country Church. Later we had a freshly baked roll and coffee under the rose arbor. She would be gone a few hours at a time while I scoured the shops on top of the hill; listened to bands in the gazebo; and had time to meet some wonderful people from other states as they stopped to rest on the park benches.
Probably the most important of all—keep your focus on your family and friends, not on your limitations. Be thankful for one more opportunity to enjoy those special gifts from God–your family. Take time in the quiet to praise Him for family, friends, freedoms and choices.
Let me know how you are adjusting to life and the daily changes aging brings. I really do enjoy your comments. Praying for you a blessed summer indeed!
Hugs,
THANK YOU to those who use the buttons below to share this post with others by tweeting, linkedin, etc. I appreciate you encouraging others in this way.